---
The PRISM Collaborative Group is a Brooklyn, New York based Group curated to unify talented individuals under a singular brand where we dream and achieve the impossible, together or as individuals. Read about the Collaborative here.
---
PRISM – 3 Years Running!
---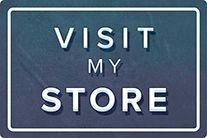 ---
Media
---
Becoming a member of PRISM Collaborative is open to anyone and everyone – artists, writers, designers, collaborators, or anyone without a singular title. PRISM is curated as an organization open to membership and participation from anyone. We welcome members regardless of background, experience, or location, and only ask that they welcome collaboration, creativity and diversity.
---
Partnering Brands:
---
Lee is a Make-up and Special Effects Artist, Painter, Poet, and Creator of the Hennybody Can Paint events, a unique paint-and-sip event from Harlem, New York.
---
PRISM MAG